Stay up to date with the latest news from WASSP. Learn about the latest product and software updates so you're always in the loop.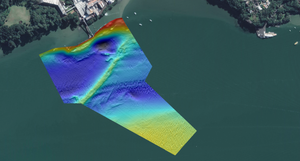 • WASSP
After a year with a number of new hardware product releases, WASSP Multibeam has come out with a feature pack license filled with major advancements, ensuring WASSP users have the best possible experience The new Bluebeam license pack will be supplied with all new WASSP units outside its IHO survey specific option. Bluebeam combines the latest new CDX UI and DRX firmware version with 51 improvements that improve mapping, fish detection and interference. Many of these benefits are also seen when using the popular TimeZero Pro in conjunction with WASSP. Designed primarily for the fishing market, BLUEBEAM users across all...
• WASSP
Propspeed, leading innovator of underwater foul-release coatings, announced today it has received an endorsement from Electronic Navigation Ltd (ENL).
ENL Support
Couldn't find what you were looking for and need some extra help? No worries. Please contact the ENL Customer Care Team and we'll get things sorted for you as quickly as we can.
Contact us